Anker PowerLine+ 6ft USB-C to USB 3.0 Cable
Anker PowerLine+ 6ft USB-C to USB 3.0 Cable
The Future of USB Connectivity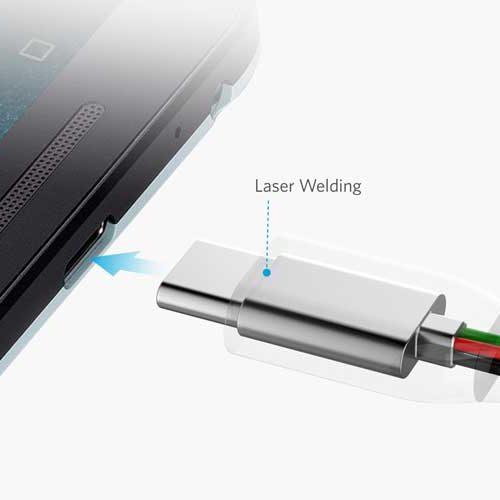 Superspeed Syncing
Transfer data to and from all your USB devices at speeds of up to 5 Gbps. That's an HD movie or over 1000 songs every 5 seconds.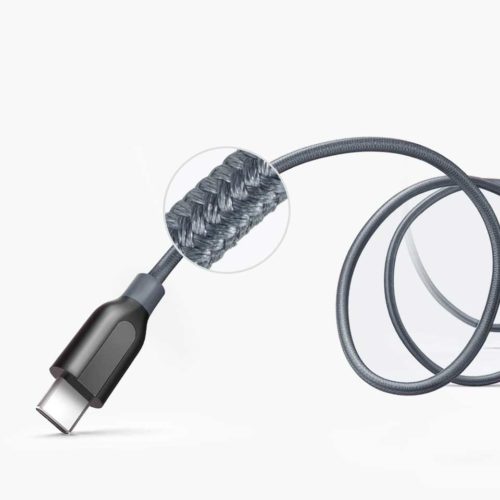 Incredible Strength
PowerLine+ is reinforced with aramid fiber to give superior tensile strength and durability. It boasts a bend lifespan over 5X higher than other USB cables, making it possibly the most reliable option for mobile device charging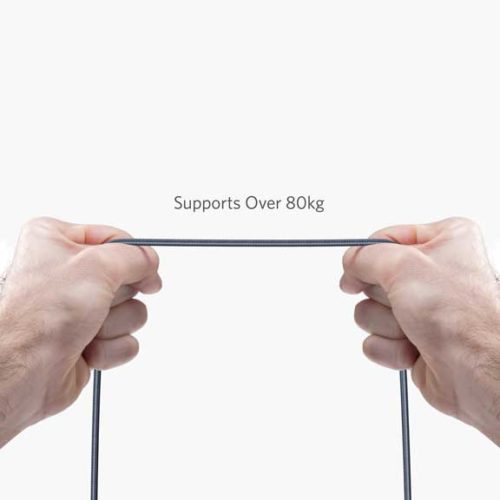 Unrivaled Durability
PowerLine+ may be the last cable you'll ever need. Proven to last at least 5 times as long as other cables, it boasts a bend tolerance 5 times higher.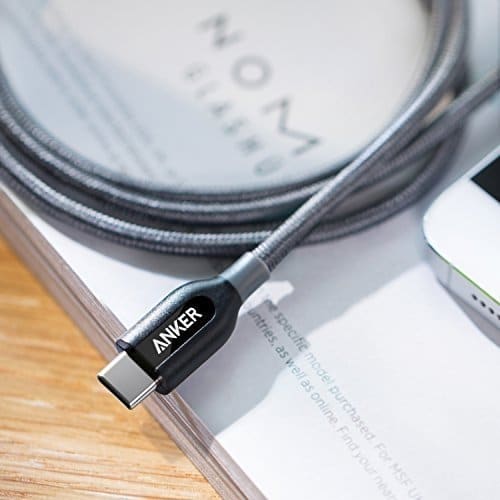 High-Speed Charging
Use any phone charger, portable charger or multi-port USB charger to charge your new MacBook, ChromeBook Pixel or other USB-C devices via this cable.
Compatible Devices Include
Apple MacBook (12-inch, 2015), Google ChromeBook Pixel (2015), Nokia N1 Tablet, OnePlus 2, Nexus 5X, Nexus 6P, Xiaomi 5, LG G5, Samsung Galaxy TabPro S, HTC 10, LG V20, Sony XZ
Note
This cable will not charge Nintendo Switch, Nexus 5X or 6P, Moto Z, Huawei Mate 9, or OnePlus 3/3T at full speed.
PowerLine+'s plastic head may be incompatible with some cases (Width: 12.3mm Height: 7mm)
This cable does not include a travel pouch.
0 review for Anker PowerLine+ 6ft USB-C to USB 3.0 Cable
Add a Review
Your email address will not be published. Required fields are marked *