Anker PowerDrive Speed 2 Ports Quick Charge 3.0 Car Charger
Anker PowerDrive Speed 2 Ports Quick Charge 3.0 Car Charger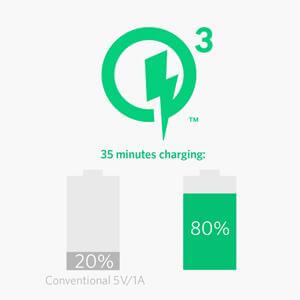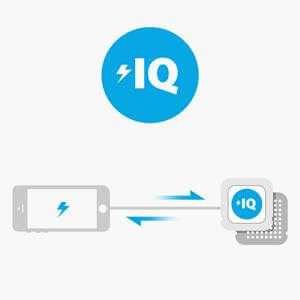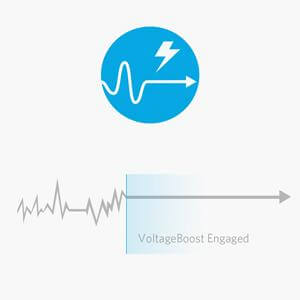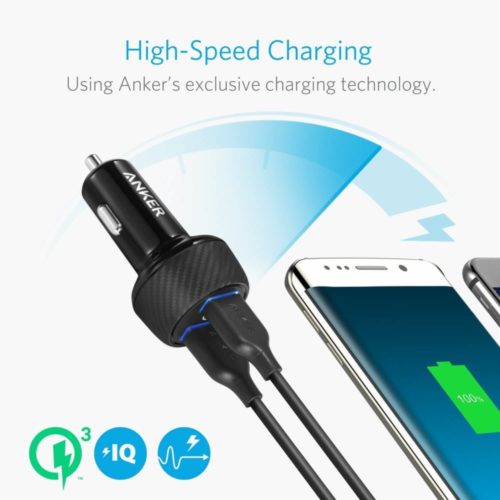 Charge Faster
3 cutting-edge technologies combine to deliver the fastest possible charge to any device. Charge compatible devices up to 80% in just 35 minutes with Quick Charge 3.0.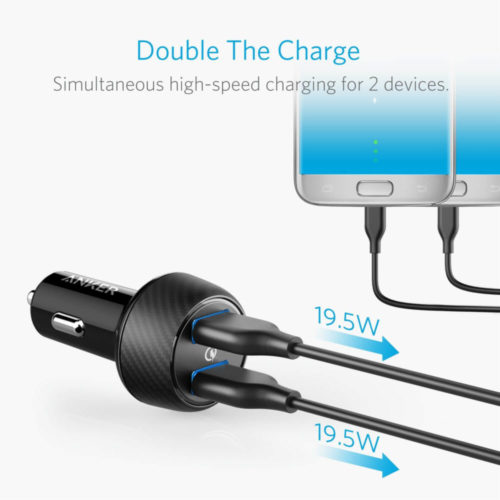 High Powered
Dual ports pump out 39W of power. Simultaneously charge power-hungry USB devices at full speed.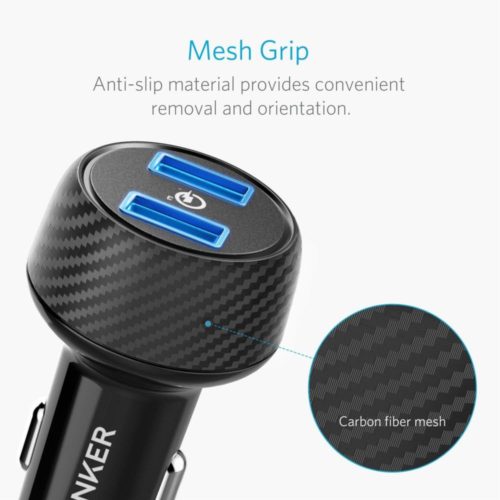 Sleek and Convenient
Ultra-compact design gives PowerDrive Speed 2 a low profile while in use. Soft LED makes it easy to find your ports at night. The anti-slip carbon-fiber mesh grip ensure convenient removal and orientation.
0 review for Anker PowerDrive Speed 2 Ports Quick Charge 3.0 Car Charger
Add a Review
Your email address will not be published. Required fields are marked *